Impact Branding Consulting specializes in Strategic Branding. We have one focus and that is to align your brand with your vision and your mission….We aren't your typical consulting firm… We become a valuable extension of your company. When you say yes to us, you say yes to an additional team committed to your Win and your WHY.
Our 5 Phases to Project Success has never failed our clients: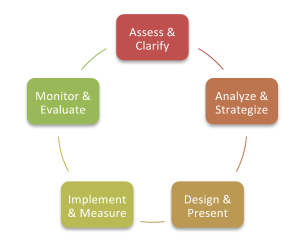 Our Proprietary Software the "Profit Enhancer Analysis ™" ensures we make decisions, offer solutions and identify challenges based on FACT and not on GUESS…Every client is provided high quality service because our work follows Evidenced Based Guidelines and Standards.
We incorporate traditional and contemporary methodologies  to develop Effective and Efficient Strategic Plans of Action.
Our Areas of Expertise
Brand Development
End to End Strategic Planning with Implementation
Performance and Process Improvement
Audit of Revenue Cycle Management and Supply Chain Management processes
Audit Compliance for Accreditations, Certifications, Audit Readiness Prep and Cyber Security
Creative Marketing/ Email Marketing / Video & Digital Marketing/ Social Media Marketing
Training & Development
Leadership Development & Coaching